MerusCase Themes
---
Dress up your day with exciting MerusCase themes!
Select a theme by clicking on the gear icon in the top right. A menu will appear displaying the themes available by image.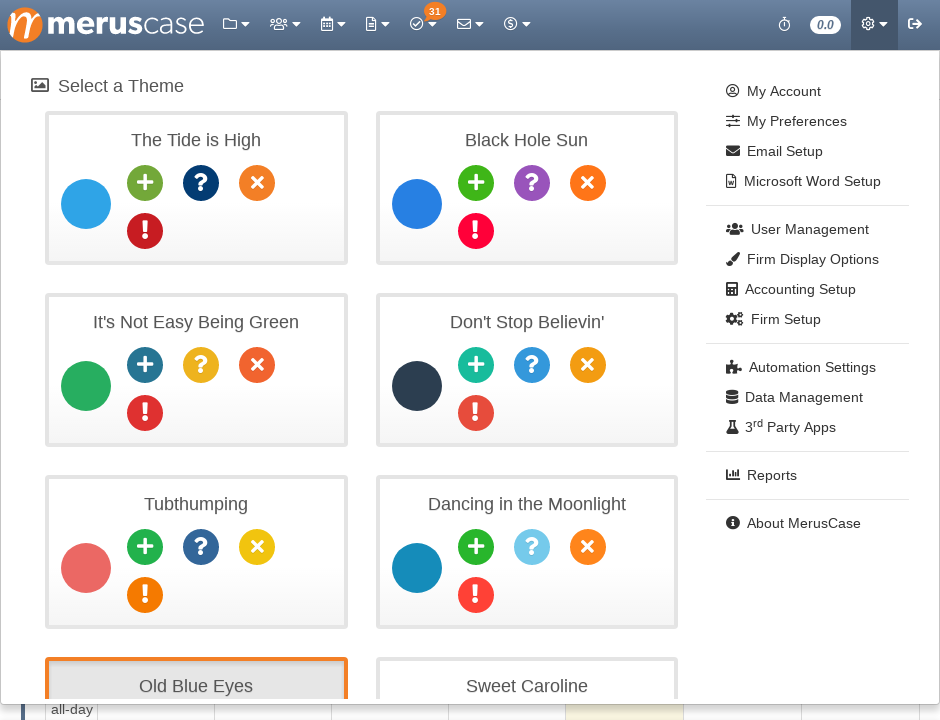 Click on the desired theme and watch the colors of the main navigation bar, action buttons, and more change before your eyes!